VIRAL! Brave Filipina cuddles with gigantic snake






- A video of a Filipina cuddling with a giant snake went viral
- The video shows the woman kissing and hugging the gigantic reptile
- Netizens urged the woman to stay away from the snake due to the animal's unpredictability
Most people would run away in fear if they saw a giant snake. But instead of running away, the woman in this viral video decided to cuddle with the reptile.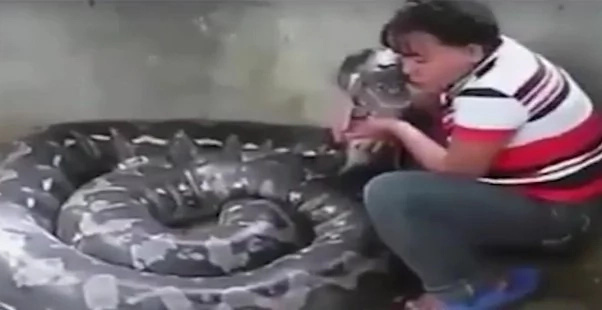 The video shows the Filipina giving some love and affection to the large snake by hugging and kissing it.
The men watching the interaction between the woman and the beast were stunned by what they were seeing.
The online community was also in shock by the viral video.
"Sa laki ng ahas, mukhang kayang kaya niyang lulunin yung babae. Sana layuan na lang niya para walang chance na mapahamak siya. Hindi pwede mapredict ang gagawin ng ganiyang hayop," a concerned netizen wrote.
(That giant snake seems capable of swallowing the woman whole. Hopefully, she will just stay away from the snake in order to prevent any untoward incident. You can never predict the behavior of wild animals.)
source