Nakakapangilabot!Victim of BestLink-Tanay bus tragedy posts premonition of own death on FB.This will give you the chills.





- A student who died in the Bestlink College bus accident posted a cryptic and creepy status
- It stated that she would be gone for days and would be going to the mountains, if she survives, she could come home
- She also prayed to God to guide her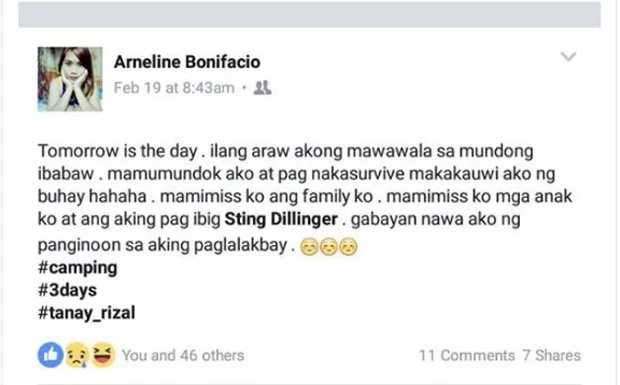 One of the students who died in the Tanay bus crash posted a status, which many considered as too creepy for words.
The status would seem like a premonition of what was about to come.
On February 19, 2017, 8:43 p.m., the student posted:
"Tomorrow is the day! Ilang araw din akong mawawala sa mundong ibabaw."
This was just the first line. The next line was the one that sent chills down their spines.
"Mamumundok ako at pag naka survive makakauwi ako ng buhay."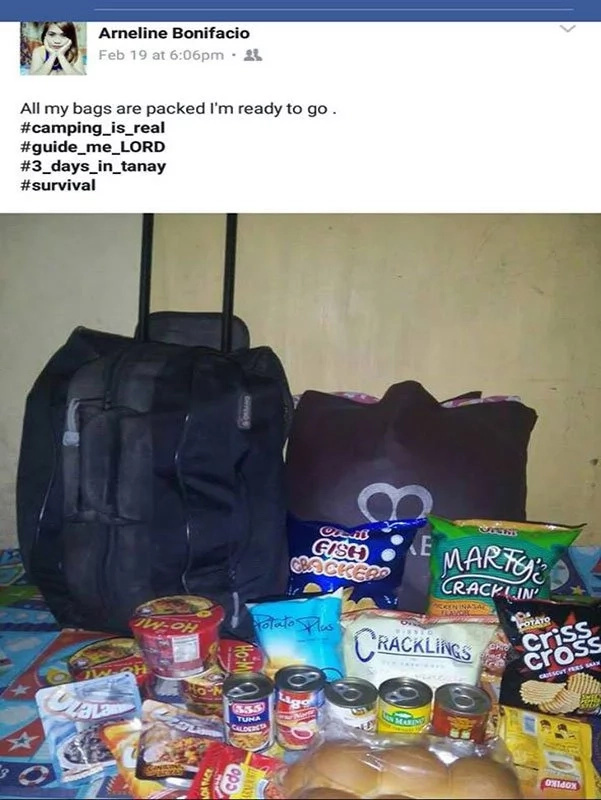 Aside from this, she also stated that she will miss her family.
In another post, she also mentioned, "All my bags are packed I'm ready to go."
Sabi ng mga netizen, she prayed to God to guide her.