SHOCKING! DILG has P7-B unliquidated advances under Roxas — UNA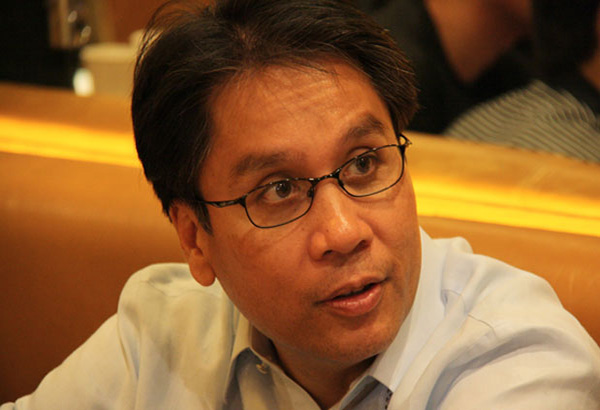 MANILA, Philippines - The opposition United Nationalist Alliance (UNA) reminded yesterday administration presidential candidate Manuel Roxas II about his P7-billion unliquidated cash advances at the Department of the Interior and Local Government (DILG).
UNA spokesman Mon Ilagan said the latest report from the Commission on Audit (COA) showed fund transfers during Roxas' term amounting to P7.040 billion remained unliquidated "due to non-monitoring of liquidations and submission of financial reports."
The unliquidated fund transfers covered various projects such as the Provision of Potable Water program (SALINTUBIG), Payapa at MAsaganang PamayaNAn (PAMANA), Bottom-Up Budgeting (BUB), Rehabilitation Assistance on Yolanda (RAY) and the Public Transport Assistance Program (PTAP).
Aside from the unliquidated fund transfers, some P17 million in cash advances also remained unliquidated based on the same report, Ilagan said.
Citing the 2013 Annual Financial Report of COA, Ilagan said Roxas' DILG also accrued P1.1 billion in unliquidated cash advances "granted for local and foreign travels and for special purpose/time-bound undertakings."
"Mar Roxas' track record as secretary of the interior and secretary of transportation and communications speaks volumes of his executive abilities," Ilagan said. The unliquidated cash advances of the DILG under Roxas in 2013 represented 10.85 percent of the total P10.14 billion unliquidated that year, Ilagan said.
The DILG, however, declined to comment on the issue.
"We cannot answer on behalf of the past DILG secretary," said Gil Bugaoisan, DILG media relations officer.
Grassroots intelligence
Communities will be tapped to help in the fight against criminality under the administration of Binay if he is elected president, UNA vice presidential bet Sen. Gregorio Honasan II said yesterday.
The soldier-turned-politician proposed the involvement of communities in beefing up intelligence gathering methods.
source:http://www.philstar.com/headlines