MUST SPREAD: De Lima seeks SC protection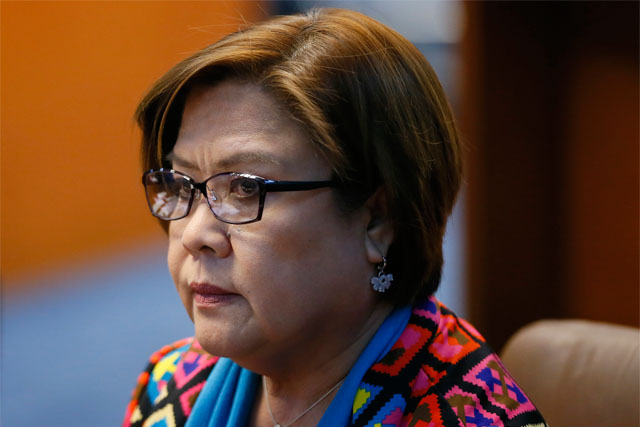 MANILA, Philippines - Embattled Sen. Leila de Lima intends to seek protection and help from the Supreme Court (SC) as the Duterte administration's continued persecution has put her life in danger.
De Lima said she intends to file petitions for writs of amparo and habeas data before the SC once she has sorted things out, as attacks against her are coming from all directions, including the ongoing inquiry at the House of Representatives on the alleged proliferation of illegal drugs at the New Bilibid Prison (NBP) when she was justice secretary.
"I'm now a subject of persecution and I am no longer safe, I don't feel safe. The truth is, I'm not safe," De Lima said in a press conference at the Senate.
"They're (administration) violating my rights – my right to security and privacy," she said.
She doubted if she could trust the Philippine National Police, the National Bureau of Investigation and the Armed Forces of the Philippines to protect her.
She said she was considering the suggestion of some of her colleagues to seek protection from the Senate security.
The senator confirmed that she has found a temporary residence after she found herself unable to go home on Tuesday after the House inquiry publicly disclosed her address in Parañaque City and her mobile phone number.
She lamented that her neighbors are now being inconvenienced.
She also had cut off the phone line after receiving calls and 2,000 obscene and angry text messages from "trolls and fanatics" of President Duterte.
De Lima also dismissed calls from allies of Duterte in the House for her to resign.
"Why should I resign? I'm the one being persecuted here," she said. "This is getting to be outrageous and laughable."
source